Forty years ago today, 3 August 1981, the Professional Air Traffic Controllers Organization — PATCO — went out on strike against the Federal Aviation Administration, and by extension the U.S. government. I was at the time an staff sergeant and an air traffic controller in the U.S. Air Force working at a control tower and precision approach radar (PAR) at an Air Force Base in the western United States.
It was quite a ride that year, and the year following. Weeks before the strike, just before PATCO's first strike vote, I had my duffle bag packed and held orders to report the FAA Airport Traffic Control Tower at McCarran International Airport in Las Vegas, Nevada. Alas, PATCO voted to not strike during that first vote, and my orders were rescinded.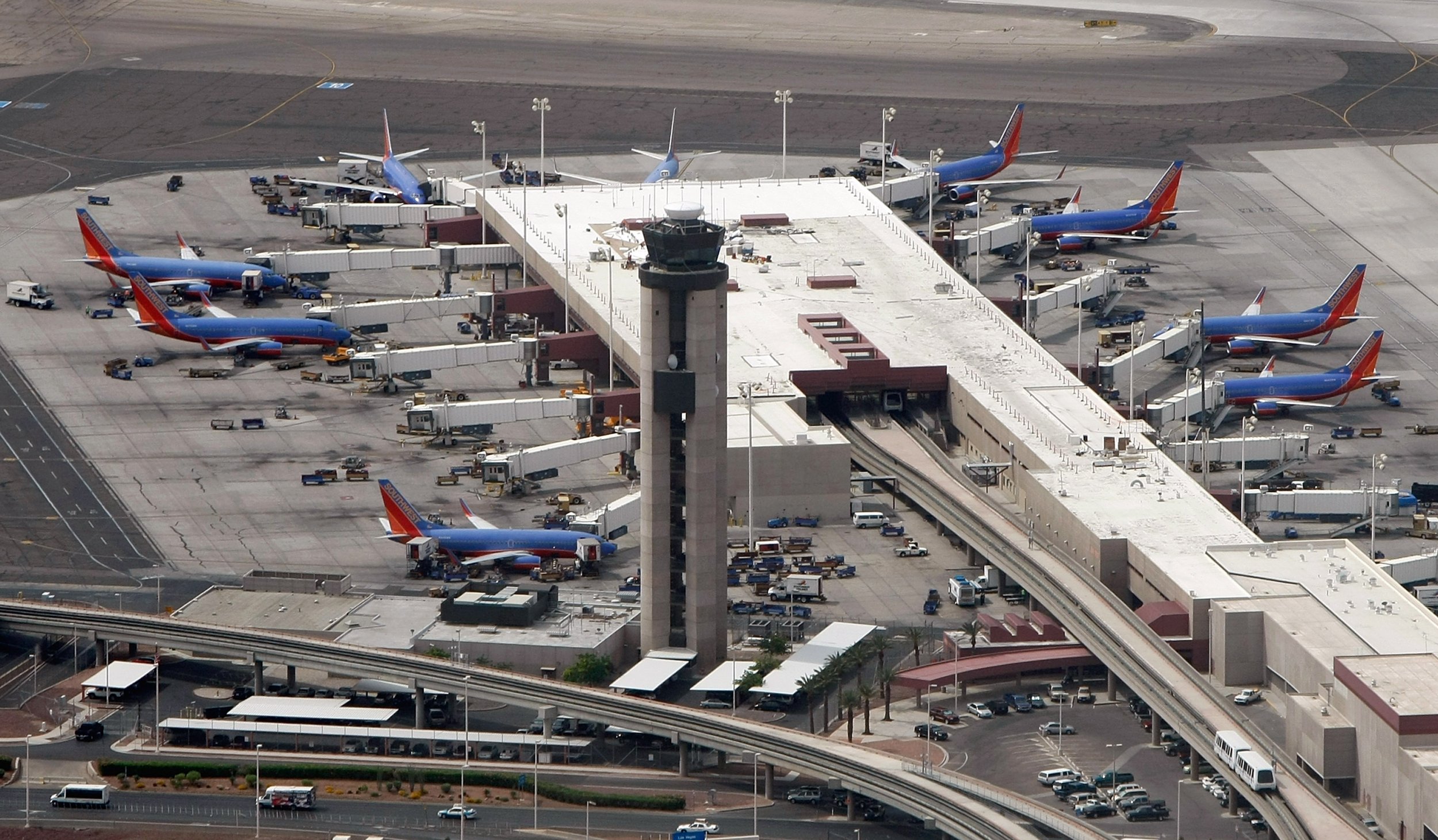 A second vote was taken on 31 July, and a strike date was set for three days later. Orders this time did not go to me, but rather to others at my facility. They were to report to the Denver Stapleton International Control Tower.
But less than two weeks later, that contingent failed to pass the FAA's stringent training program. I and another controller, Airman Vern "VJ" Johnson, were called into the chief controller's office. We were handed orders to report on 17 August to the FAA control tower at El Paso International Airport, and we were instructed in no uncertain terms to make damned sure we didn't blow the training program, as our chief controller was now under a Pentagon microscope.
Upon arrival, we joined up with four additional pairs of Air Force controllers from Luke, Shepard, Tinker, and Holloman Air Force Bases. Names from that contingent include Joe Lang, Joe Yatar, Dean Funk, Dane Grant, Wilford Rayford, Charlie Correll (sp?), Steve Glass, and at least one name that right now escapes me. My memory must be fading. Over the next several months, El Paso ATCT pretty much acted as an Air Force tower and an FAA TRACON.
As for VJ and me that "90-day" deployment that stretched to almost eleven full months. I returned to my base to out-process from the Air Force. Having proven myself capable to the FAA and El Paso, I was ordered to return as an FAA controller in early September 1982. And so began a 27-year career in the FAA on top of the seven+ years I had served as an air traffic controller in the United States Air Force. Joining me in the move from USAF to FAA were VJ, Dean, and Dane.
I would go on to certify as a radar controller in the El Paso Terminal Radar Approach Control (TRACON), and alternate duties between the "upstairs" control tower and "downstairs" radar room for the duration of my service to the U.S. government.
During that time I would also be tasked to assist in developing, evaluating, and deploying a modern upgrade to the nation's air traffic control system — the Standard Terminal Automation Replacement System (STARS). This involved repeated trips to the FAA Technical Center near Atlantic City, New Jersey, as well as deployment and evaluation trips to FAA TRACONS in Syracuse, New York; Memphis, Tennessee; Miami, Florida; and Philadelphia, Pennsylvania.
I hope you found informative today's little aviation history lesson given to you from a personal perspective. And please excuse the personal history, but I at times get a bit prideful of my service.
Today the PATCO strike is pretty much relegated to the history books and all but ignored, but at the time it held incredible significance to this nation's aviation system. The impact of the PATCO strike cannot be overstated, as that impact on U.S. aviation would only later be superseded in significance by the 11 September attacks and, perhaps, the recent Covid-19 pandemic.